Hotel "Danube" mobile website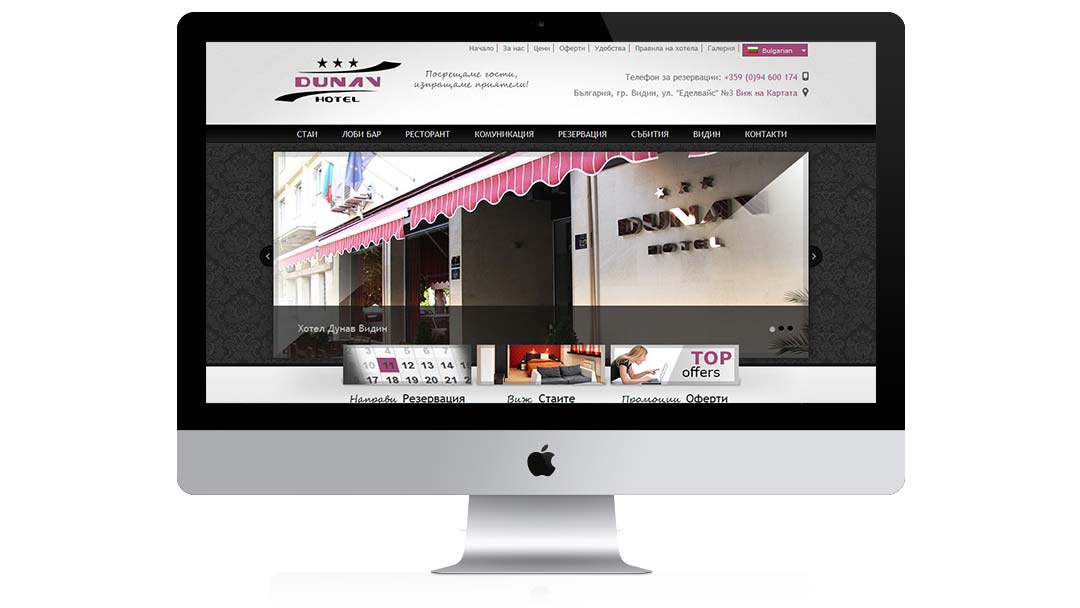 About the client
"Danube" hotel is a famous place to stay for the guests of the city. Situated on a very comfortable location, the hotel combines modern with traditional. The restaurant features 35 places and is perfect for organized events and seminars. One of the biggest hotels in Vidin – "Danube" offers its guests everything necessary for maximum comfort during your stay. Friendly personnel, outstanding hygene, variety of price options, easy transportation, free wi-fi, satellite television and free parking are just some of the hotel's benefits.
About the project
The goals of
www.hoteldunav.eu
are:
to acquaint the website visitors with the services offered, the hotel's location, prices and information about organizing events
to stimulate the visitors to contact the hotel by phone or by filling in the online form
The website also has a gallery installed with photos of the hotel, as well as a form for online reservation, which makes communication easier.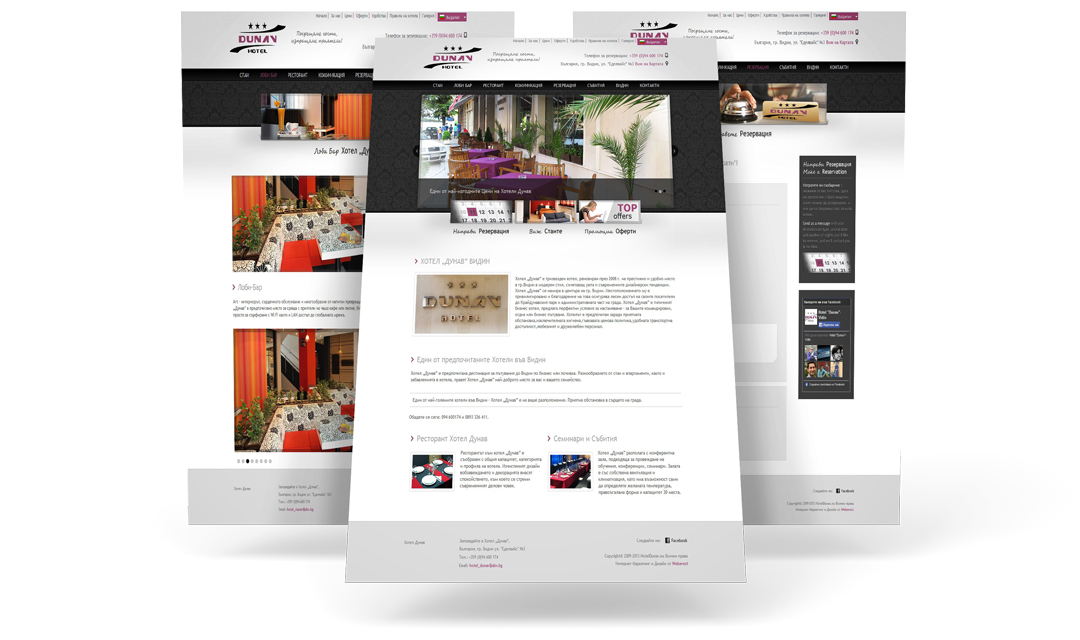 Would you like your own hotel website to improve significantly?